Time to embrace the socials
PERSONALISED SOCIAL MEDIA MARKETING
Whether you're a baby boomer, a millennial or a child of Gen Y/Z, there's no way you haven't noticed the impact social media has had on the world in the past 15 years. Thanks to the likes of Mark Zuckerberg (Facebook) and Jack Dorsey (Twitter), to name a few, social media marketing has quickly become one of the most effective and affordable internet marketing tactics for businesses of all sizes. What makes
social media marketing
so special is the fact that anyone can get started for free – no lies! All you need is a phone/tablet and a bit of data and you're good to go. However, as with all things good in life, you need to know what you're doing if you want to have a real impact. That's where we come in! Our social media specialists have the skills and expertise your business needs to make a mark on the socials. From creating efficient social media campaigns to drawing valuable insights from social media analytics, our experts are your plug into the social world.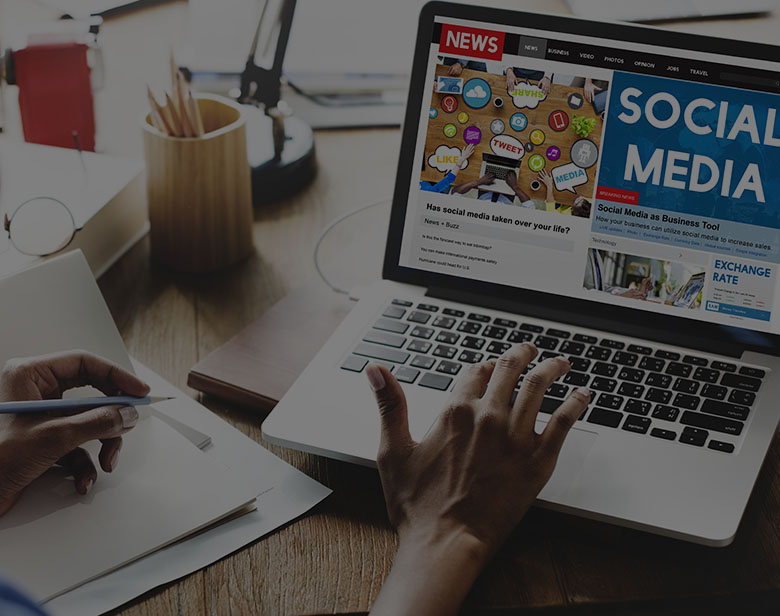 Over half of the world's population is on social media, HALF! That's over 3 billion people waiting to hear about what your business can do for them. But there's a flipside to it: content shock.
This phenomenon is caused by the sheer amount of people sharing their content on social media every second, meaning that it can be hard to stand out from the rest.
No worries though, our social media specialists know all the tricks that can get you noticed on the socials.